Re-Stocked & Ready To Support
Medical Infrared Thermometer
We Believe "Precaution Is Better Than Cure"

Fast Testing: Medical Grade Instant Digital Thermometer for kids, infants and adults in 1 SECOND, faster than conventional thermometers. This have refined a superior microchip and highly sensitive sensor which allows for highly accurate and rapid NO CONTACT scans of people as well as objects and rooms

Higher Accurate Reading: Enjoy Hospital Grade Accuracy at your home, clinic or workplace in confidence due to the thoroughly tested reliable of your health care thermometer. Its shape, choice of colors and it's amazingly lightweight speaks of artistic genius and first-class design capabilities.

Amazing Versatility: The thermometer enables you to measure room or Bottle temperature instantly with the press of a mode button. It is a perfect choice for Moms and Dads who want to keep a close eye on the body temperature of babies, children and loved ones

Easy to Use: Baby, Toddler and Child-friendly quiet mode tympanic scanning with the push of a button allows you to take instant scans of infants and children without a beeping noise that may wake them. Celsius and Fahrenheit are easily and instantly switchable with an intuitive button.

Disclosure: This product is meant for home use and is not FDA approved.

In light of current events and the high demand for this product, delivery times are averaging between 15-30 business days. Once ordered, the product is non-refundable.
How Does iNFRARED THERMOMETER Work?
Step 1: Select Body or Object mode, hold the infrared sensor above your subject, and hold down the button.
Step 2 : In less than a second, the digital display will bring up the temperature reading, accurate to 0.4°F (0.2°C) with a matching color code.
Step 3 : Wait and repeat. Store up to 64 temperature readings so you can track the progress of your child's fever.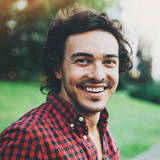 I've seen these used in hospitals and I'm so glad it's finally available to the public! I've tried traditional thermometers in the past, but they give different results every time. This is so much more reliable!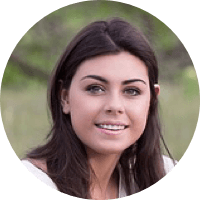 I'll never use a mouth thermometer again! This is so much easier and faster! The digital display is bright and easy to read and tells me instantly if my baby has a fever!

It's the only accurate thermometer I've found! I used it on my son and found his temperature was slowly rising, so I took him to the hospital. I showed the doctors the temperature readings and they treated him right away!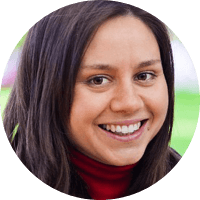 I'll never use a mouth thermometer again! This is so much easier and faster! The digital display is bright and easy to read and tells me instantly if my baby has a fever!

This Advanced Medical Technologyis Finally Available to Parents

Studies have been taking place across Europe, and the infrared thermometer is increasingly being found as a better, safer way to take your child's temperature and monitor their health.Similar, high-end models could only be found in high-end hospitals or in clinical studies, but now it's available to the public at a HUGE discount!
Infrared Thermometer is faster, safer, and more accurate than traditional thermometers thanks to the innovative non-contact design.
Hold the device above your child's head and the infrared sensor will automatically detect their temperature.
With 64 memory recalls, you can easily monitor their health over time or store and compare temperatures for multiple children at once!